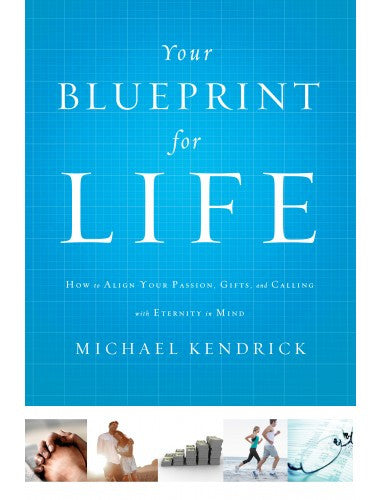 Blueprint for Life
Your Blueprint for Life
Your Blueprint for Life gives the strategies readers need to align their passions, gifts, and calling.
As CEO of the Blueprint for Life ministry, Michael Kendrick is devoted to helping others discover God's purpose for their lives. Your Blueprint for Life guides readers toward a Christ-honoring life—one that brings joy spiritually, financially, relationally, physically, and professionally. With practical guidance for discovering passion, gifts, and callings, Your Blueprint for Life gives readers concrete strategies for achieving the life they were created to lead, such as:

• Intentionally carve out a specific time each day to hear from God
• Prune your relational portfolio
• Step into your children's world
• Remember you are a steward of God's resources, not an owner of your resources

For anyone who has ever wondered why they were put on earth, Your Blueprint for Life not only answers the question, but it also gives readers a solid guide to understanding and achieving God's vision for their lives.
---
Share this Product